About Neighborhood Health
Mission:
Neighborhood Health is dedicated to improving the health of our community by eliminating barriers to care and serving as a healthcare home without regard to ability to pay.
Community Board Of Directors:
The Board of Directors of Neighborhood Health includes consumers from our neighborhoods.
Putting Service First:
Neighborhood Health makes it easy to get care you need when you need it.
Affordable Care:
Neighborhood Health knows that many people and families are uninsured. We have a discounted fee program that makes all our health services affordable.
The Neighborhood Focus:
Neighborhood Health knows that is important for people to get health care close to home. We have centers from Madison in north Davidson county all the way down to Southern Hills. Care is available at convenient locations throughout the county.   We provide care to Wilson county and the surrounding area at our center in Lebanon.
Same Day Visits:
You cannot control when you or your family get sick.  We are there to serve you when you need us.  Please call ahead if possible, 615.227.3000. But if you can't, just drop in and customer service will help you be seen that day.
24-hour Response:
Sometimes you just need professional medical advice on how to handle something that comes up on holidays, nights, and weekends. Or maybe you need your prescription filled.  Call 615.227.3000.   Our answering service will take your number and a provider will call you back and provide advice or help.  If it is a true emergency, call 911 and go to the emergency room.
Language Interpreters:
Spanish interpreters are generally available at the centers. Patients who require other languages can work with the provider through an interpreter on a phone.
Total and Personal Care:
You have unique needs. Neighborhood Health offers every patient a provider who will work with them to meet and coordinate all their healthcare needs. Neighborhood Health has medical, dental and counseling services. There is also health education and assistance with insurance enrollment. We will refer you to other services, receive their reports and manage your total care.
Caitlin Allen, FNP
Nurse Practitioner
Mark Bailey, FNP
Nurse Practitioner
Latrina Blakemore, FNP-C
Nurse Practitioner
Jannah Branch-Smith, FNP
Nurse Practitioner
Peter Cathcart, MD
Family Medicine
Salam Cavallo, FNP
Nurse Practitioner
Osman Gabure, DNP, FNP-BC, NP-C
Nurse Practitioner
Tatiana Giordano, WHNP
Nurse Practitioner
Laura Hassen, FNP
Nurse Practitioner
Lana Hirsch, WHNP
Nurse Practitioner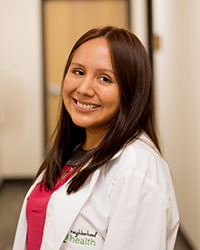 Pamela Illesca, DNP, FNP-BC
Nurse Practitioner
Afshan Kirmani, APRN, MSN, FNP-C
Nurse Practitioner
Suzette Kelly, MD
Internal Medicine
Michael Nelson, MD
Internal Medicine
Paul Ngo, DO
Family Medicine
Mary Prisco, FNP-C
Nurse Practitioner
Sandra Rivera-Turpen, FNP-BC
Nurse Practitioner
Luz Salazar, FNP-C
Nurse Practitioner
Carleigh Smith, DNP
Nurse Practitioner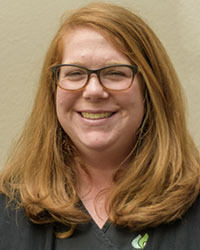 Danielle Stamps, FNP
Nurse Practitioner
Ashley Suddeath, FNP-C
Nurse Practitioner
Carolyn Thompson, MD
OB/GYN
Linda Trevathan, FNP
Nurse Practitioner
Linda Wade, FNP-BC
Nurse Practitioner
Holly Williams, APN, MSN, CNM
Nurse Practitioner
Nelly Wolugboms, FNP-C
Nurse Practitioner
Sarah Ballard, LMSW
Behavioral Health Consultant
Allyson Barnes, LPC-MHSP
Co-Occuring Program Therapist
Ken Benning, PMHNP
Psychiatric Nurse Practitioner
Mari Carter, LPC-MHSP
Behavioral Health Consultant
M. Brian Glass, APN
Psychiatric Nurse Practitioner
Jessica Hughes, LPC-MHSP
Behavioral Health Consultant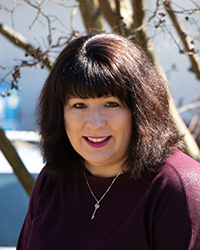 Michelle Sullivan, LPC-MHSP, NCC
Behavioral Health Consultant
Angela Turner, LPC-MHSP
Behavioral Health Consultant
Brandi Vann, LPC-MHSP
Behavioral Health Consultant
Lana Ventura, LPC-MHSP
Behavioral Health Consultant
Darryl Bivens, DDS
Dentist
Michelle Blackledge, DDS
Director of Dental Services
Kimberly Dantzler, DDS
Dentist
Jareen Moore, DDS
Dentist
Melissa Porter, DDS
Dentist
Everyone is Welcome Here:
Neighborhood Health welcomes everyone at all our health center locations.
At Neighborhood Health, "everyone" really means EVERYONE.
We welcome people of any:
Ability to pay
Age
Gender or gender identity/expression
Health condition or disability
Housing or homelessness status
Immigration or citizenship status
Insurance status
Jail or prison history
Language spoken
Marital or family status
National origin or ancestry
Political affiliation
Race, color, or ethnicity
Religion, creed, or spirituality
Sexuality or sexual orientation
Veteran status or military service or discharge status
Anyone and everyone are welcome at any of our sites. No one will ever be turned away because of inability to pay or any other reason above.
Please Talk to Us
We want you to be happy you chose to get care at Neighborhood Health. Let us know how we can make you even more comfortable– and glad you chose us. Call us at (615) 227-3000 or email our CEO, Brian Haile, at bhaile@neighborhoodhealthtn.org.
United Neighborhood Health Services began in 1976 bringing together two volunteer clinics in Cayce Homes and south Nashville. The volunteers wanted to address the lack of accessible and affordable healthcare in south and east Nashville neighborhoods. They provided care from an old house on 12th Avenue South and in a public housing apartment in Cayce Homes.
Nearly 40 years later those two locations (Cayce Place and Edgehill) have relocated to nearby upgraded facilities and continue to serve the nearby communities. Now known as Neighborhood Health, the organization has grown into a network of 11 centers serving over 31,000 each year, and providing over 90,000 visits each year.
With quality comprehensive services and innovative programs, Neighborhood Health has remained passionately committed to its mission to make all services available to everyone without regard to ability to pay.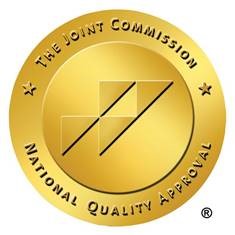 The Joint Commission Accreditation:
Accredited by the Joint Commission since 2000, Neighborhood Health has demonstrated that all its centers meet the industry standards for assuring patient safety and quality care.
The Joint Commisison – Primary Care Medical Home Certification:
This certification goes to organizations which focus on care coordination, expanding access to care, and prioritizing a patient centered care team to improve health outcomes and the continuity, quality and efficiency of health care services.
Neighborhood Health was awarded the Joint Commission Primary Care Medical Home (PCMH) certification in 2014 and was re-certified in February 2019.
National Committee for Quality Assurance (NCQA) Patient Centered Medical Home (PCMH):
Organizations that earn recognition show that they have made a committment to providing quality improvement within their organizations and a patient-centered approach to care.
Neighborhood Health earned NCQA PCMH recognition for all 11 health center locations in August 2018.
FTCA Deemed Organization:
The Federally Supported Health Centers Assistance Act of 1992 and 1995 granted medical malpractice liability protection through the Federal Tort Claims Act (FTCA) to HRSA-supported health centers. Under the Act, health center employees are considered Federal employees and are immune from lawsuits, with the Federal government acting as their primary insurer.